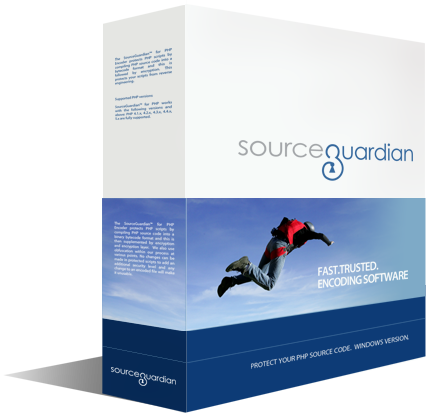 Fast. Trusted. Encoding Software.
PHP Shield sells the powerful SourceGuardian PHP encoder to protect your PHP code by compiling all of the PHP source code into a binary bytecode format. We then use an encryption layer and other techniques to protect the source code itself
Powerful Protection

SourceGuardian PHP Encoder protects your PHP scripts with a leading edge system including bytecode and encryption layers, as well as other methods of protection

Easy-to-use interface

A simple GUI, combined with a command-line encoder, make it really easy to encrypt your PHP Files

Latest PHP Support

All the latest version of PHP are fully supported. Leading the way amongst PHP Encoders

Fast Encryption

Powerful and fast encryption to protect your files

Bytecode encoding

Native encoding to fully protect your PHP application

Built-in support

Now there is no worry of emails from us being spam-trapped – all of our communication can be seen within the application itself
Try SourceGuardian now on our 14-day trial or purchase the software below.
BUY NOW